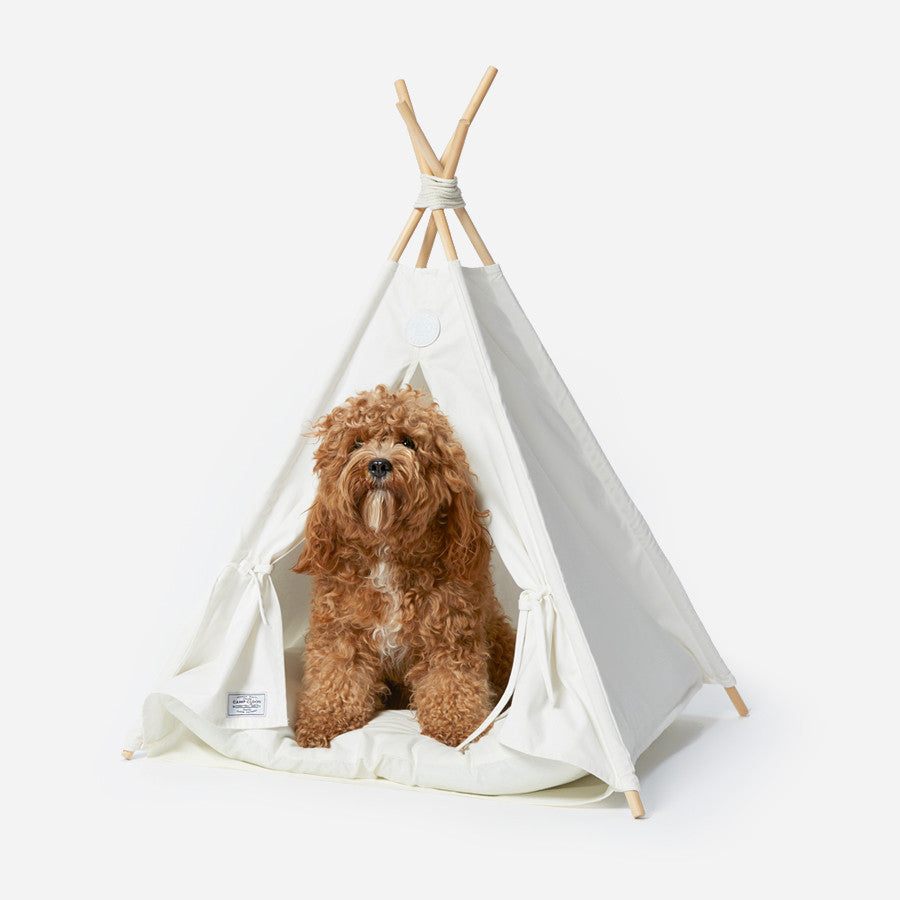 Shelter is important, you need a pup tent — hope you're not scared of the dark. 
Our new and improved pup tent tipi or (teepee) is made from a sturdy cotton drill fabric and finished with our exclusive Camp Cloon woven tag and leather fieldmate badge.
This time it comes with a matching bed so you can lounge when you need to take a load off. Comes with 4 standard New Zealand pine poles, easy set up. Pop our Wigwam blanket inside and you're good to go. Bed is removable. The set comes in cotton drawstring bag with handle so you can take it anywhere you'd like to adventure.
— Tipi dimensions: 95cm H x 79cm W x 68cm L
— Bed dimensions: 79cm W x 68cm L x 2cm H (slightly thinner than pictured for ease of storage)
— Sturdy 100% drill cotton fabric
— Includes matching 100% cotton bed
— 100% NZ pine poles, hand made in New Zealand
— Intended for indoor use
— Our new tipis can now ship worldwide 
We Ship Worldwide
New Zealand — $5 flat rate
Australia — $8 flat rate 
North America & Europe — $15 flat rate
Rest of the World — $20 flat rate